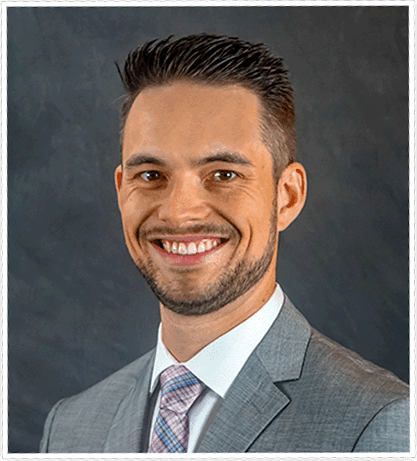 Austin McMurphy, DMD, MSD
Dr. Austin McMurphy attended Louisiana State University, where he graduated cum laude with a Bachelor of Science degree. He was a member of the Pre-Dental Society and was on the Dean's List for seven consecutive semesters. Dr. McMurphy then attended the University of Mississippi Medical Center School of Dentistry, graduating with his Doctor of Dental Medicine (DMD) degree in 2014. He completed his residency through the Louisiana State University Health Science Center in 2016 and completed his board certification in 2017.
Dr. McMurphy began practicing in the Biloxi and Ocean Springs area in July 2016 and spent the first three years of his career completing advanced training from board-certified courses on sedation dentistry for pediatric patients. He has also completed advanced training in behavior management, special needs dentistry for both children and adults (with a focus on autism), and providing care for expecting mothers.
Dr. McMurphy is a Diplomate of the American Board of Pediatric Dentistry. He is also a member of the:
As a dentist, his ultimate goal is to help children feel comfortable and safe, along with their parents. He hopes to fill the time of each patient and parent in the office with happiness and positivity so that their experience is memorable for the right reasons. He is committed to providing children with an experience that allows them to develop a care for and love of their teeth and dentists in the future.
Dr. McMurphy was born in Baton Rouge but raised his entire life in Biloxi. He loves the coast, and it is always going to be a place he is proud to call home. He is married to Amanda McMurphy, a general dentist and the owner of McMurphy Family Dentistry in Biloxi. They have one daughter, Sloan, and two dogs, Maggie and Layla. Dr. McMurphy is an avid golfer and loves to fish when he has the chance. He loves superhero movies, Star Wars, Disney World and video games.